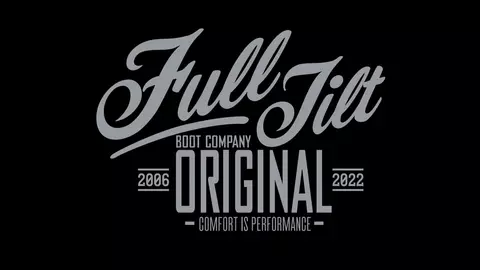 In case you haven't heard the news over the last year, you'll want to read this quick update on the status of the Full Tilt brand and the 3-piece boot. As of the 2022/2023 season, the Full Tilt brand will cease to exist, but fear not, the tried and true 3-piece boots you have come to know and love aren't going anywhere; they are simply becoming a part of K2 Skis' product offering.
A Word from Full Tilt Boots
Inspired by over two decades of consumer demand, Full Tilt was founded in 2006 with a mission to bring back to life the ski industry's ORIGINAL 3-PIECE ski boot design. With honor, FT was able to produce & improve upon this legendary design for 16 incredible years.
The revolution in 3-piece boot design started here, and it's not going anywhere. It's time for us to pass the torch, and K2 is next in line to keep the revolution going strong for the good of skiing.
Special thanks to all of the original pioneers of this 3-Piece boot design, and the people, brands, shops, companies, and skiers that kept it alive even when it was no longer available. We are excited to see the pages of history unfold in this next chapter of the 3-piece boot design. So join in on the revolution and check out the K2 FL3X.